Chicago Society is an organization that actively encourages discussion and debate on the campus of the University of Chicago, on topics ranging from foreign affairs to contemporary American comedy. We host events of all sizes, from tens of attendees to thousands, bridging gaps between students of the University of Chicago and leading figures of the academic, political, scientific, cultural, and intellectual worlds.

Visit Upcoming Events to learn about our programming for the coming months. See About Us to learn about the opportunities associated with Chicago Society membership. Or attend a weekly meeting, which takes place every Wednesday, 7:30 pm to 8:30 pm in Harper 145. There is no application process and we are always looking for new members.

Selected Chicago Society News

Join us Saturday, November 22nd for The Contemporary Short Story!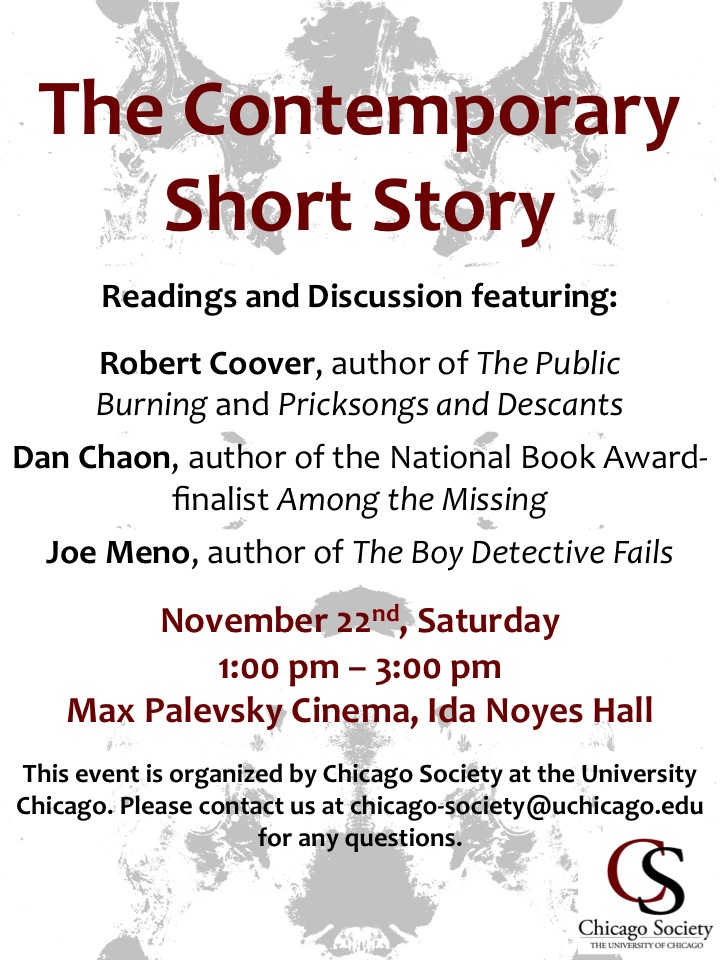 See the Past Events Page for more.
Last Updated: January 28, 2009